Blasto-funnet (31/2-22S) på en nedkastet juraisk forkastningsblokk rett nord for Troll-feltet i Nordsjøen kan inneholdende så mye som 120 millioner fat olje (expronews.com: North of Troll area delivers again).
Blasto er det fjerde funnet Equinor gjør i dette området på kort tid.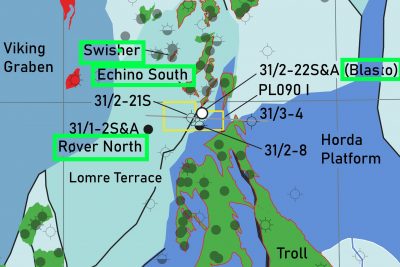 Blasto skiller seg ut av to grunner:
For det første boret Shell en villkatt på samme struktur i 1982, men til tross for at det ble rapportert «veldig gode oljeshows» i Sognefjordformasjonen, ble brønnen klassifisert som tørr.

For det andre derisket Equinor (sammen med partnerne Vår Energy, Idemitsu og Neptune Energy) prospektet ved hjelp av 4D-seismikk.
Blasto er det fjerde funnet i det Equinor har kalt Fram-området (Fram var navnet på fartøyet som  Fridtjof Nansen brukte da han seilte Nordvestpassasjen mellom 1893 og 1896).
Historien fortsetter under den seismiske linjen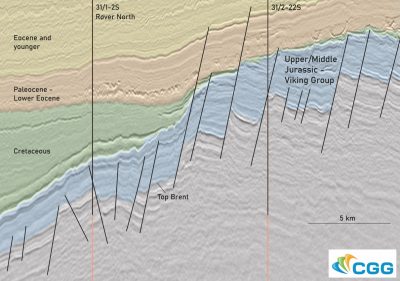 Seismisk linje gjennom Røver Nord og Blasto (31/2-22S).
På den kommende konferansen Recent Advances in Exploration Technology i mai, i en sesjon kalt "Expanding the Exploration Toolbox", vil de-riskingen av Blasto bli presentert (The Blasto Discovery: 4D-led Exploration) av Fabian Johannes Tillmanns, Exploration Geologist og Mark Van Schaack, Exploration Geophysicist at Equinor.
I samme sesjon vil Kristina Helland-Hansen, VP EXP NUKE Assets North Sea at Equinor, gi en keynote med tittelen «Greater Fram – The Ship that Never Sinks«.
For ytterligere detaljer: NCS Exploration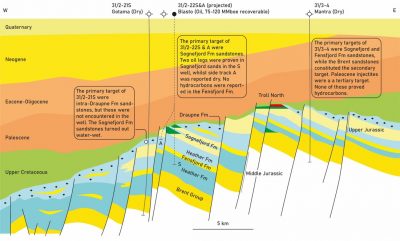 Tverrsnitt over Blasto-prospektet  slik Tullow Oil kartla strukturen i 2013.