Lundin Energy Norway har en ledig stilling som biostratigraf med søknadsfrist 16. mai.
Lundin Norway behøver flere flinke folk til Leteavdelingen, og vi trenger nå en nå en biostratigraf.
Stillingen hører inn under vår geofaglige spesialistgruppe tilknyttet Leteavdelingen. Lundins biostratigrafer arbeider på tvers av fagdisiplinene med oppgaver knyttet til lete-, reservoar- og operasjonsgeologi.
Arbeidet består av anvendt biostratigrafi og sekvensstratigrafi, samt analyse av biostratigrafiske data for best mulig forståelse av reservoarutvikling. Oppgavene inngår i både regional, prospekt- og funnsammenheng.
Vi ønsker oss deg med master eller doktorgrad i palynologi og/eller mikropaleontologi. Det er ønskelig med erfaring fra geologien på norsk sokkel. Er du nyutdannet? Søk likevel!
Vi er på jakt etter en deg som liker å arbeide i et fleksibelt og kreativt miljø, som tar initiativ og ansvar, og som liker å arbeide både uavhengig og i grupper i et selskap med en stor og omfattende leteportefølje.
Arbeidsspråk er norsk og engelsk.
Søknadsfristen er 16. mai.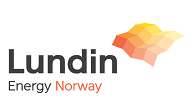 _____________________________
Biostratigrapher
A position for a biostratigrapher is available within Lundin Norway AS. The successful candidate will be part of a tightly integrated team of specialists in the Exploration department. Assignments include analysis of biostratigraphic data for improved understanding of reservoir development, applied biostratigraphy and sequence stratigraphy in a regional, prospect and discovery context.
We look for employees who like to work in a dynamic and creative environment, will take initiative and responsibility, and enjoy working both independently and in teams.
Candidates with a university background to master or doctorate degree level with experience of either palynology and/or micropaleontology will be preferred. Knowledge of the geology on the Norwegian continental shelf is desirable. New graduates may be considered.
The working language is Norwegian and English.
Application deadline: May 16th.