Resultatet av den planlagte brønnen på kanten av Mandalhøyden er helt avgjørende for MOLs videre interesse for dette området.
Til tross for at MOL boret to tørre brønner på Mandalhøyden i 2018 og 2019, ett av tre kjerneområder for det ungarskeide oljeselskapet, har det holdt på sin opprinnelige plan om å bore tre brønner. Den tredje – 2/9-6 (Eidsvoll) – blir spuddet før jul.
– Vi brukte Utsirahøyden og Johan Sverdrup-funnet med migrasjon fra vest og gjennom «basement» som modell for de to første prospektene våre, men den ser ikke ut til å fungere i dette området, vil Henrik Jakobsen, Exploration Manager i MOL Norge, fortelle i sitt foredrag på konferansen NCS Exploration Strategy den 18.- og 19. november.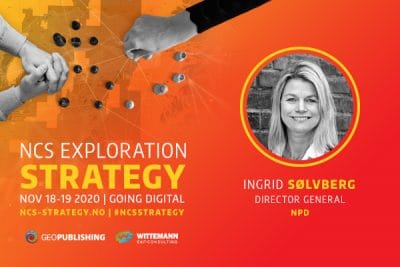 I ettertid vet vi at begge brønnene var tørre. MOL vil nå i stedet bore en brønn vest for høyden i en Brae-analog, med mulig reservoar i flere nivåer, og fortsatt med det store kjøkkenet i Sentralbassenget som kilde.
– Hvis vi gjør et funn, har vi mange flere prospekter å utforske, og vi tror potensialet er stort. Hvis brønnen derimot er tørr fordi vi ikke finner reservoar eller olje ikke har migrert inn, vil vi trekke oss ut av dette området, sier Jakobsen.
Jakobsen vil videre gå inn på de forskjellige risikofaktorene i dette prospektet, dvs. reservoar, kilde og migrasjon.
Han vil i foredraget også diskutere selskapets planer for de to andre kjerneområdene selskapet har valgt å satse på i Nordsjøen.